"The Dark Web – What You Need To Know"
When customer and employee data is released on the dark web, that opens the door to attacks ranging from spear phishing to identity theft. Small businesses are especially vulnerable. Join Scott Phillips, CEO of Synergy Computing, and ID Agent Director of Business Development, Dan Tomaszewski for a discussion of the risks and to learn how you can safeguard your business. Because what attackers know can hurt.
Takeaways for Your Business
You'll learn:
What is The Dark Web.
What types of data are likely to be floating around the dark web.
How social engineering works — and how easy it is
Why businesses are at risk
How Synergy Computing can help protect your business from the downside of big data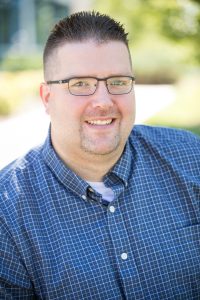 Dan Tomaszewski, Director of Business Development and Customer Success, came into the MSP space almost 4 years ago as the CEO of a small MSP. He had 0 customers and 0 dollars in revenue, and built his company to a point where they eventually generated 1.675 million - all in just 3 years. He attributes success from his course of learning the industry through ASCII and Robin Robins. With his background in Manage Service he understands differentiation and is always looking for the right vendors / Partners to work with. He's experienced the same objections MSPs face every day and knows how to assist in overcoming them, getting those appointments that count and closing deals! He is passionate about working with MSPs and MSSPs to grow their business and stand out. It's his job to use the knowledge he has gained over the years to help Partners use tools and materials to help them be successful.