Are You
Sick And Tired

Of Dealing With Computer Guys That Are Impossible To Reach, Won't Follow Through, Can't Fix Things Right, And Nickel And Dime You For Everything That They Do?
Let us show you what 28 years of fast, friendly and highly-responsive outsourced IT services should be for your small to medium business.
Download This Report Now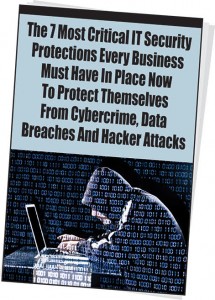 The 7 Most Critical IT Security Protections Every Business Must Have In Place Now To Protect Themselves From Cybercrime, Data Breaches And Hacker Attacks
Call Us Today At 805-967-8744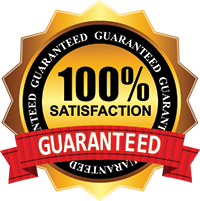 Why Choose Synergy Computing?
With over 28 years of unparalleled excellence, Synergy Computing, Inc. stands out as Santa Barbara's premier IT support and solutions provider. Our vast experience and unwavering commitment have empowered businesses across diverse industries, ensuring they leverage the full potential of modern technology. From end-to-end cybersecurity solutions to state-of-the-art infrastructure management, our team consistently delivers cutting-edge, cost-effective results.
By partnering with Synergy Computing, you'll:
Experience Peace of Mind: With our robust cybersecurity measures in place, ensuring your business remains protected.
Boost Operational Efficiency: Through tailored IT solutions designed to meet the unique needs of your enterprise.
Enhance Productivity: By utilizing our seamless technological integrations, minimizing downtime and disruptions.
Optimize Resource Allocation: Freeing up both financial and human resources, allowing you to focus on what truly matters: growing your business.
Dive deeper into the Synergy Computing experience and discover what sets us apart in Santa Barbara's competitive landscape.
Frustrated With The Lack Of Responsiveness And Slow Service From Your Current Santa Barbara IT Support Company?
Give us a call and discover how great local IT service and computer support can be!
In the heart of Southern California, from the bustling streets of Santa Barbara to the expansive reaches of Ventura and San Luis Obispo counties, businesses face unique technological challenges every day. It's here, amid this vibrant backdrop, that Synergy Computing has emerged as the trusted IT partner for countless enterprises.
Our roots in Santa Barbara give us an intimate understanding of the region's unique needs, and our expansive service range across Ventura and San Luis Obispo counties ensures we're always within reach when you need us. Whether you're grappling with the nuances of today's complex IT landscape or planning for tomorrow's ambitions, we're your steadfast ally.
Offering a diverse suite of tailored managed services, innovative IT support, and future-ready network solutions, we're committed to propelling businesses in our cherished communities forward.
Join us in our mission to simplify technology, amplify potential, and drive businesses in Santa Barbara, Ventura, and San Luis Obispo counties towards unprecedented success.
Your vision, our expertise. Together, let's shape a brighter future.
See what other business owners are saying about us…