Are You
Sick And Tired

Of Dealing With Computer Guys That Are Impossible To Reach, Won't Follow Through, Can't Fix Things Right, And Nickel And Dime You For Everything That They Do?
Let us show you what 25 years of fast, friendly and highly-responsive outsourced IT services should be for your small to medium business.
Download This Report Now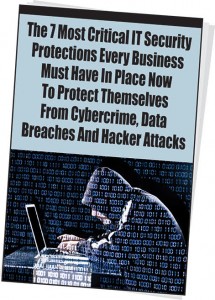 The 7 Most Critical IT Security Protections Every Business Must Have In Place Now To Protect Themselves From Cybercrime, Data Breaches And Hacker Attacks
Call Us Today At 805-967-8744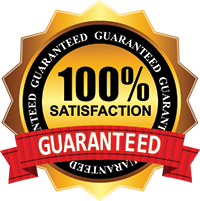 Synergy Computing, Inc. offers the type of computer support that will put an end to the frustration you feel when it comes to finding a reliable IT Support company. We have numerous happy and satisfied business clients throughout the Santa Barbara area. No matter what industry these clients work in, they all have one thing in common; they know that the consultants at Synergy Computing, Inc. are the experts to trust when it comes to cutting edge yet affordable computer, network, and security support.
Choose to partner with Synergy Computing, Inc. and you will be choosing to lower costs, boost productivity, tighten security, eliminate downtime and free up financial and human resources so that you can concentrate on growing your business.
Frustrated With The Lack Of Responsiveness And Slow Service From Your Current Santa Barbara IT Support Company?
Give us a call and discover how great local IT service and computer support can be!
Maybe you're concerned with the current rising costs of your IT services, or maybe you are just running short on time because of your expanding business and need to hand over the reins of some services to someone else. Whatever your reason, we can help you with quality IT services today.
Your Santa Barbara business can save money and time today with Synergy Computing's managed services, network solutions, IT support and more.
Our custom service packages deliver what you need and want without overstepping the boundaries of your budget. From cloud services to data backup, we're here to team up with you and your company for expert support.
So if your company is in Santa Barbara, Ventura or Los Angeles, Synergy Computing can help you today.
See what other business owners are saying about us…